Skip to main content
EXCEPTIONAL COMFORT & CARE
Newport Beach Dental is a comprehensive dental office that is happy to meet all of the dental needs of the Newport Beach community. When it comes to general dentistry, the team at Newport Beach Dental believes that prevention is key! In order to keep your teeth and gums healthy you should be sure to brush and floss your teeth at least twice daily. In addition to daily brushing and flossing, regular dental cleanings are recommended once every six months. Most dental issues can be prevented by regular cleanings and dental checkups.
Enjoy a top-quality, anxiety-free cleaning and exam with us. We offer the best in cleaning services. With our relaxing procedures, you'll never fear going to the dentist again.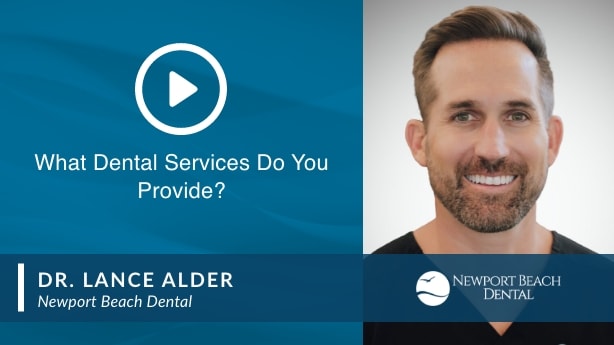 Routine Care
During a general dental visit at Newport Beach Dental, our hygienists will provide you with a thorough and detailed dental cleaning, being sure to remove any plaque or tartar build up. Then, they will polish your teeth, leaving you with a sparkling smile! Once your teeth are cleaned, Dr. Alder will perform a complete dental exam, looking for any signs of decay or disease, so that a treatment plan can be created, if needed.
Pediatric Dentistry
Our Newport Beach dentist is dedicated to helping your children start their dental health routines at a young age. Since a child's view of the dentist and dental health is molded at a young age, it is imperative to have a caring and friendly dental team that knows how to talk to and work with patients of all ages. Our team believes it is crucial to instill healthy oral habits, while having fun in a comfortable environment.