Skip to main content

Invisalign® is the premier, clear orthodontic alternative to traditional metal braces that has revolutionized the way smiles are transformed. Its specially-developed system eliminates the need for awkward and cumbersome metal brackets and wires. When the treatment is in the hands of an experienced dental professional, Invisalign® can correct most dental issues, including crowding and gaps, in record time.
Lane Alder, DDS, our renowned dentist, is a preferred provider for Invisalign®. To earn this title, dentists must have extensive knowledge of the Invisalign® process and must treat at least 10 patients per year with Invisalign®. Dr. Alder consistently impresses our patients with his spectacular Invisalign® results. Call today to obtain your remarkable smile!
What are the Benefits of Invisalign?®
Invisalign® offers several potential benefits, including:
Correction of misalignment, crowding, gaps, and spaces
Reduced appearance of overbites or underbites
Virtually invisible appearance
Removable aligners that make eating, brushing, and flossing much easier
No need for wires or brackets
A customized, comfortable fit
Relatively quick results – sometimes in as little as six months!
These advantages have allowed Invisalign® to replace traditional braces as the most sought-after teeth straightening technique on the market. For a preview of the experience, take a look at our Invisalign® video.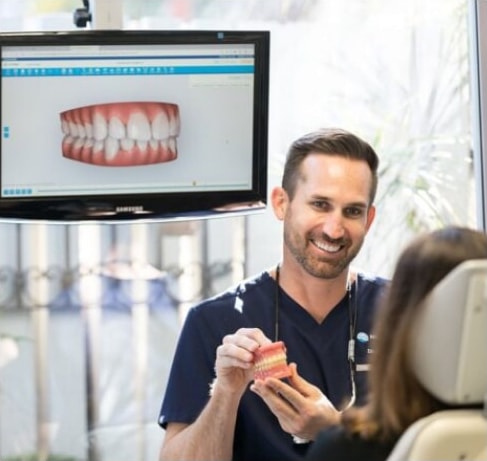 Who is a Candidate for Invisalign?®
Candidates for Invisalign® typically suffer from misalignments, crowding, an overbite or underbite, or other spacing concerns that they would like to fix in an inconspicuous way. The best way to determine your eligibility for Invisalign® is to schedule a consultation with Dr. Alder. After an examination of your overall dental health, he will weigh your concerns and help decide whether Invisalign® is the best treatment for you.
The whole team at Dr. Alder's office is extremely helpful and friendly. I have done Invisalign and have been very happy with my teeth so far! I never have trouble making or changing appointments which is definitely helpful as my schedule is always changing! I highly recommend this clinic to anyone and my family members now go to Dr. Alder because of my positive experience with his clinic and staff!

Audrey Johns

December 02, 2021

12345
More Reviews
What are the Stages of Invisalign?®
At our practice, Invisalign® is generally performed in the following stages:
Dr. Alder will meet with you and take a 3D scan of your teeth. This scan will be used to digitally create and design your personalized clear aligners, showing you your new smile before treatment even starts.
The process officially begins with the very first aligner. During regular visits to the office, Dr. Alder will ensure that these comfortable, personalized aligners are working well and your treatment plan is on track.
Once your treatment has been completed and your goals achieved, Dr. Alder will provide you with a customized clear retainer. These retainers are designed to keep that perfect new straight smile for a lifetime.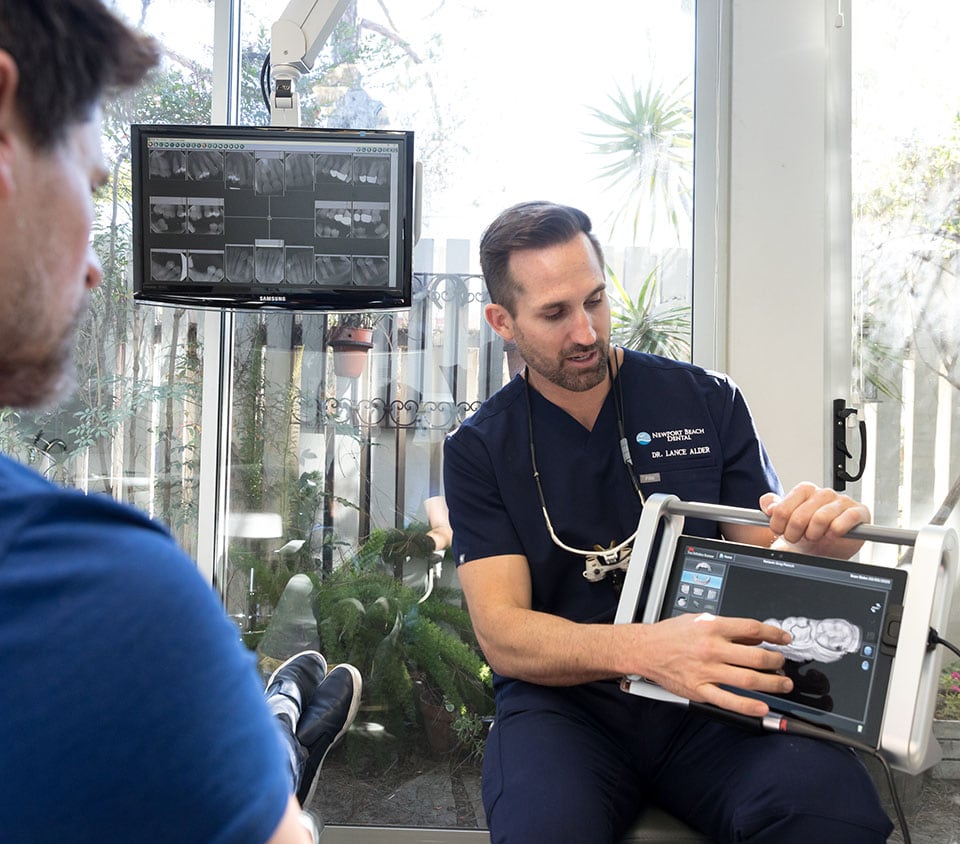 Smile With Confidence
No one will know you're wearing braces! Worried about having metal and wires in your mouth?
Worry no more! You can avoid all that with Invisalign.