Skip to main content
Dental fear is very common. In fact, nearly 75% of Americans report dental anxiety and 20% of Americans with dental fear avoid the dentist altogether. Dental fear can be caused by a myriad of things such as a rough childhood dentist, traumatic dental experiences, tooth pain or influence from other people or the media. Regardless of your level of fear or how you became fearful to begin with, you are not alone. We know that finding a dentist that you can trust can be difficult. We are eager to prove to you that going to the dentist can not only be comfortable, but can also be fun. We are here to help walk you through any and all of your dental procedures, every step of the way.
Types of Dental Sedation
Our standard procedures are pretreated with a local anesthetic. Before the needle is injected, the dentist will numb you with a topical numbing agent, so that you will feel no pain. We use this type of anesthesia for fillings and crowns. If you have a higher level of fear or are in need of a more invasive procedure, we are happy to discuss our dental sedation options with you.
Oral sedation is given to our patients prior to their visit. Pills are taken at home about an hour before your appointment. This means that you will feel calm before you even arrive for your appointment! With this type of sedation, you will need someone to drive you to and from your appointment as operating a motor vehicle on the sedatives is prohibited.
IV sedation is administered through an IV. For patients who have severe dental anxiety or who are having multiple or advanced procedures, IV sedation might be the best option. To provide you with the best care possible, we bring in an Anesthesiologist to safely administer and monitor your IV sedation throughout your procedure.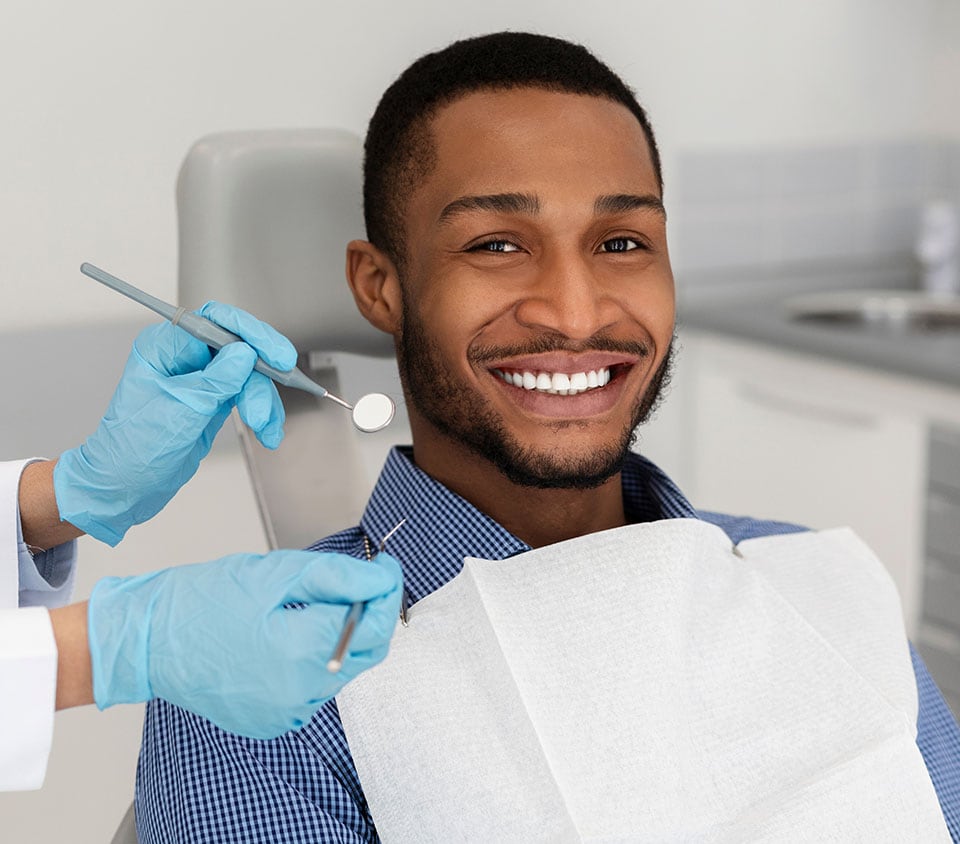 Experience The Gentle Difference
Snooze while we work — the ultimate stress-free visit. Visiting the dentist doesn't need to make you uncomfortable. Our various sedation methods allow you to pleasantly dream while we fix you up!