Skip to main content
There are many reasons why people lose teeth, including decay, injury, and gum disease. Missing a tooth causes several problems. A missing tooth may cause trouble eating, speaking, or chewing. In addition, a missing tooth can lower your self-esteem and cause you to hide your smile. 
Our experienced dentist, Lance Alder, DDS, is extremely detail-oriented when it comes to restoring your smile. Having used implants to improve the oral health of countless patients throughout his career, he prefers to use this type of restoration to replace a missing tooth whenever possible. Give us a call today so that Dr. Alder can design a specialized treatment plan and get you back to smiling… with teeth!
What are Dental Implants?
If you are missing a tooth, or even multiple teeth, dental implants may be your ideal solution. These advanced restorations are widely considered the most effective tooth replacement method in the modern dental world.
Consisting of a titanium post embedded into the jaw and a custom-crafted dental crown on top, dental implants can be sturdy, aesthetically pleasing, and long-lasting. They can make it possible to chew, bite, and smile just as you always did.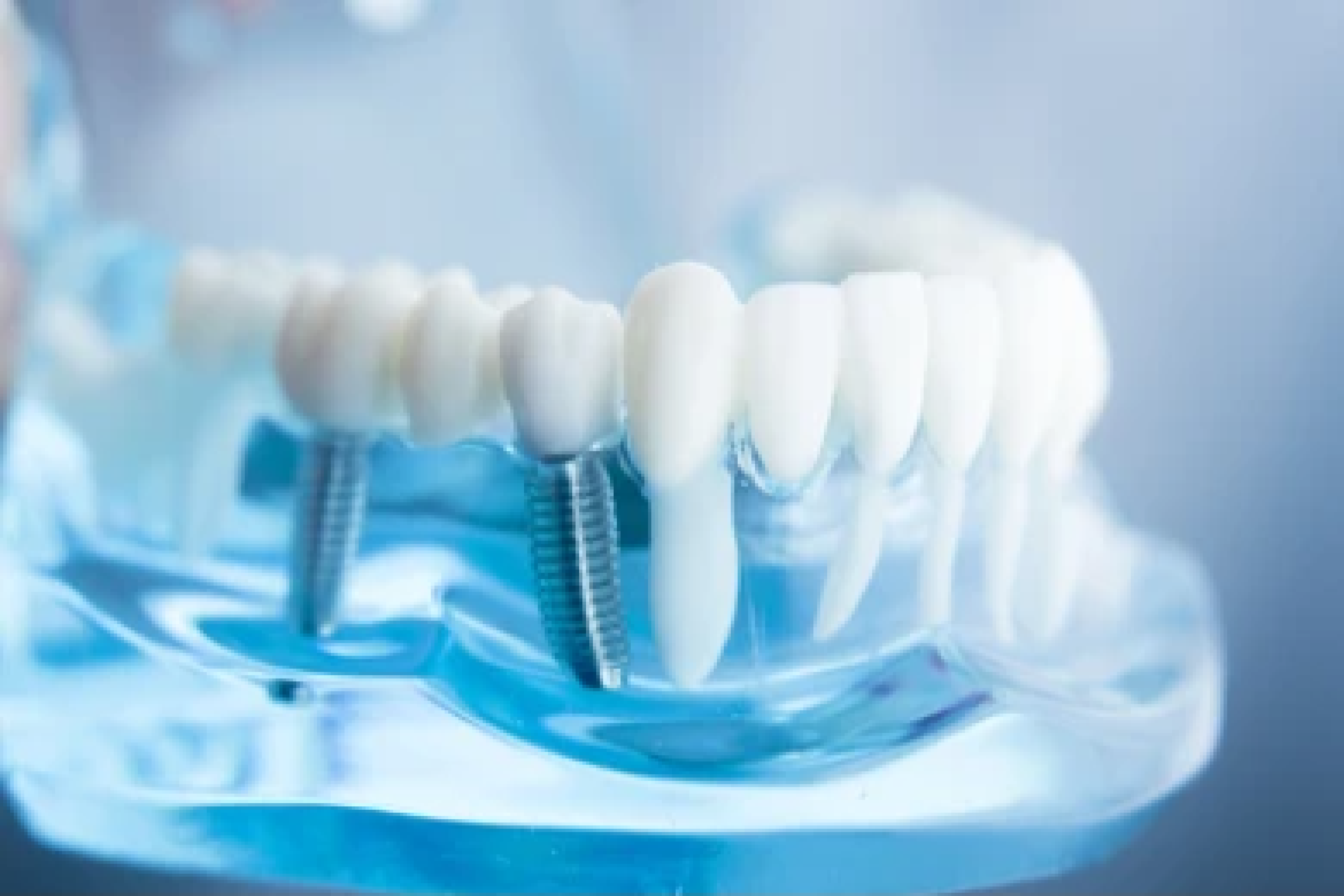 What Does the Dental Implants Procedure Involve?
Firstly, Dr. Alder will determine that dental implants are the ideal treatment for your needs after a thorough examination of your oral health. Specifically, he will make sure you have sufficient jawbone density to maintain implants. He will also ensure you are free of gum disease or compromising infections, which can potentially cause the mouth to reject your implants. 
After this assessment, Dr. Alder and our team will work together to place the implant in the needed area. The implant should take approximately three to six months to fuse to the jawbone in a process called "osseointegration."
Once the area has completely healed and the implant integrated, we will use our digital impressions systems to customize the shape, size, and shade of your crown. Your new tooth should feel and look just like your natural teeth and no one will be able to tell the difference! 
What are the Benefits of Dental Implants?
High quality dental implants can:
Restore proper oral habits (e.g. eating, chewing, smiling)
Be incorporated into a number of restorations, including dental bridges 
Last for years when well-maintained   
Blend seamlessly with surrounding teeth
Renew confidence in the smile
Require little to no alterations to adjacent or opposing teeth
Significantly reduce bone loss when compared to leaving an area of the jaw without a tooth
Using state-of-the-art technology, Dr. Alder builds each dental implant to function and appear as though it were a natural tooth. To find out whether you are a candidate for dental implants, feel free to schedule a consultation with Dr. Alder. 
Where Science Meets Art…
"I have been coming to the office 24 years and have had four implants, several veneers, and over 4 crowns. I have had all my fillings replaced and find the white fillings more esthetic. I am very pleased with all my results."
– JOY F.