Am I a Good Candidate for Invisalign®?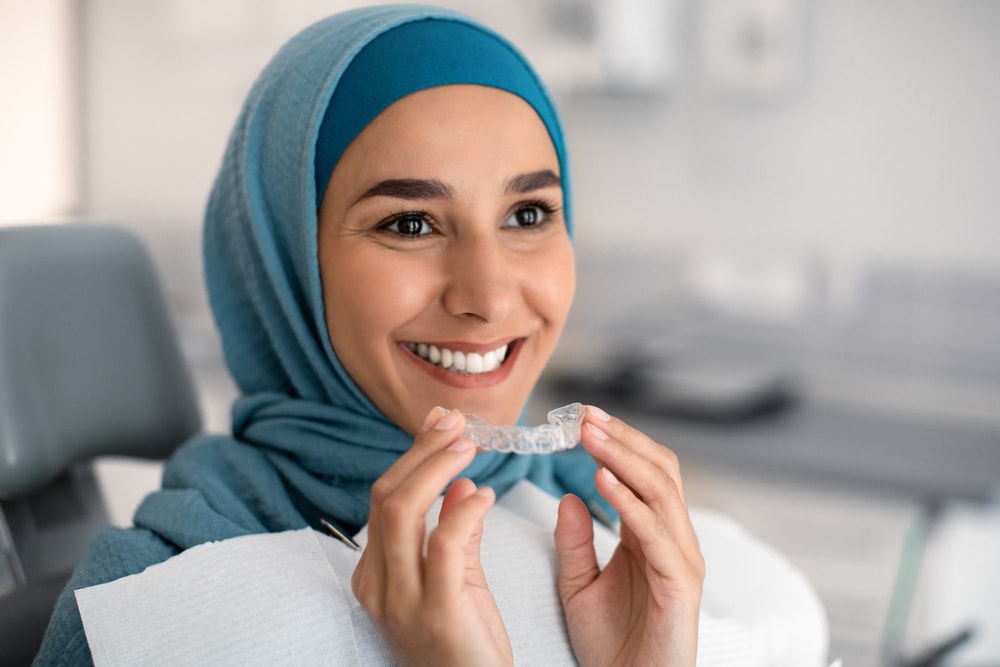 Have you been hearing more and more about the invisible teeth straightening process called Invisalign®, but you aren't sure if it is a process that will work for you? Here are the answers to your questions of qualification, and what makes a good candidate for Invisalign®.
Who Are You?
Invisalign® is a good fit for a surprising number of people. Both older teens and adults can be good candidates, but it is not ideal for children or younger teens.
A bride preparing for her wedding day. An adult who had braces as a child and hasn't worn their retainer for 20 years. A professional seeking to grow their career. Someone just looking for a healthy smile. Anyone who wants to fix their teeth in a discreet, simple way. If any of those describe you, you could be an ideal candidate for Invisalign®.
Primary Goals
What are your primary goals in straightening your teeth? Your individual needs will play a lot into whether or not you would be suited for Invisalign®.
Invisalign® is ideal for those with:
Minor to severe overbite
Underbite
Openbite
Crossbite
Spacing issues
Crowding problems
Crooked teeth, malocclusion (which affects 74% of American adults)
Only an experienced Invisalign® dentist can tell you if your unique goals will work well with Invisalign®, so schedule your consultation soon.
Dedication
How disciplined are you when it comes to sticking to a program? Invisalign® has the benefit of being removable, and must be taken out when eating and drinking. In order to keep the trays clear, it's essential that you are willing to brush your teeth after every meal. Besides that, the aligner trays must remain in your mouth at least 22 hours per day. In order to see the results you want, you must be dedicated to the treatment process and post-treatment procedures.
Insurance or FSA
Good news, Invisalign® costs only a little more than traditional metal braces, and is usually covered under orthodontic insurance plans and Flexible Spending Accounts (FSA). Your dentist's office will often work with you and your insurance plan to determine what your own costs will be and how to plan out your method payment, including financing options.
What do you think?
Have you just started researching and want to learn a little more?
Check out our Invisalign® Comparison Chart (link to content offer) for a side-by-side look at braces and Invisalign®.
Learn about how Newport Beach Dental has worked with many different patients to achieve clearly beautiful smiles.
Take the Invisalign® Free Smile Assessment for another expert opinion on how Invisalign® could work for you.
Many dental issues can be fixed with Invisalign® and the only way to learn about your own story is to talk with a dentist who is experienced in helping to perfect beautiful smiles.
Ready to schedule your consultation? Request an appointment with Dr. Alder to find out just what kind of smile you can have.